Topic: Norbert Gutknecht – Periodontal treatment without laser – still State of the Art?
Time: Jun 2, 2020 06:00 PM German time zone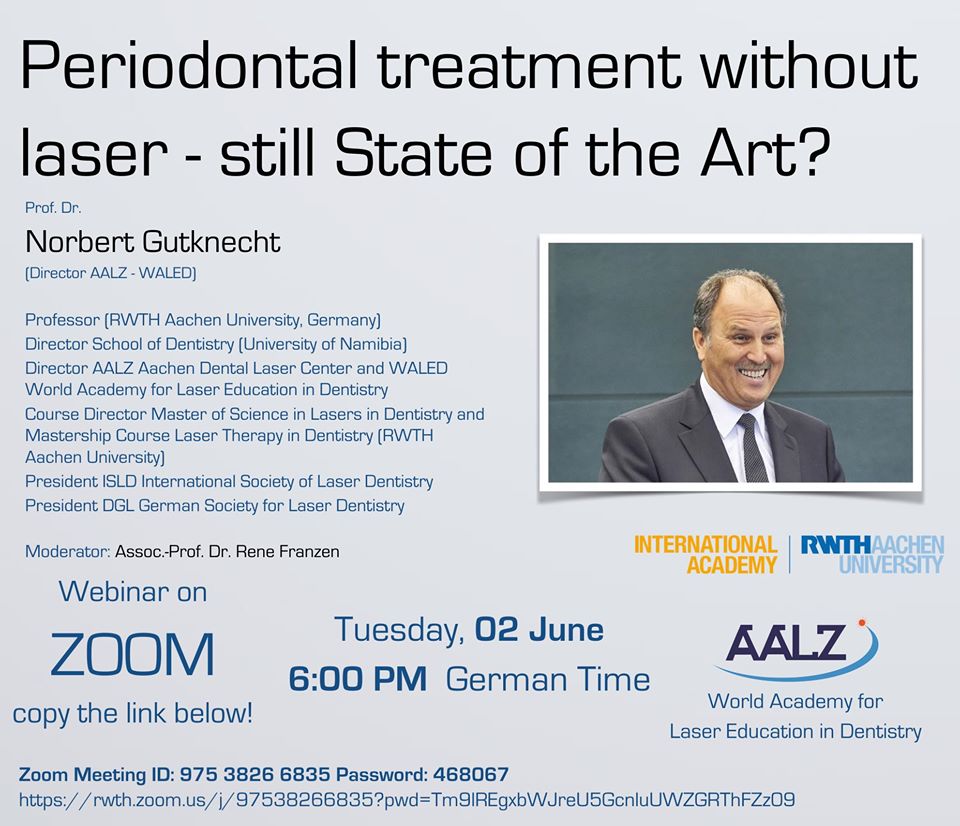 Join our Master of Excellence Online Seminar Series, from 02 June on the upcoming 3 months every Tuesday and Thursday German time 6pm! We start on 02 June with Prof. Gutknecht!