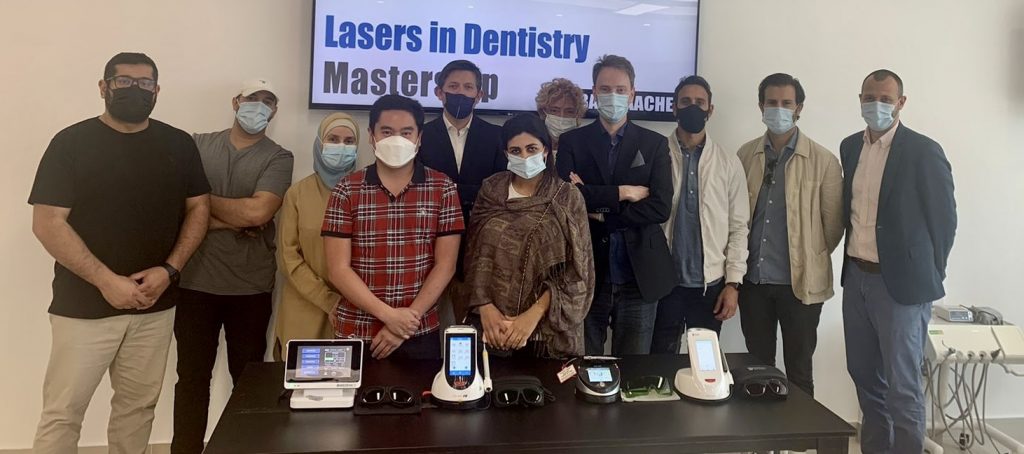 One year clinical specialization course "Laser Therapy in Dentistry"* for selected wavelengths
*SFU certification after internal release
This offer is geared towards dentists who would like to specialize in certain wavelengths. Over the course of one year, participants are taught fundamental physical and technical knowledge and how to recognize primary, secondary, and tertiary indications on ten attendance days split into 4 modules held over 2 educational blocks (see below).
This program concludes with an official certificate of Sigmund Freud University, Vienna, Austria (after internal release of the program), and is offered in collaboration with the AALZ Aachen Dental Laser Center.
This post-graduate Mastership programme is aimed at dentists who want to keep pace with their patients ́ wishes for innovative and gentle treatment methods.
Dental laser technology and treatment concerns are typically not taught in standard academic studies in dentistry. Therefore, this program teaches the necessary professional knowledge for laser applications in dental practice taught at the highest academic level in theoretical lectures and practical hands-on teaching for two selected wavelength areas – dental diode lasers (different wavelengths and types) and dental erbium lasers (Er:YAG, Er,Cr:YSGG).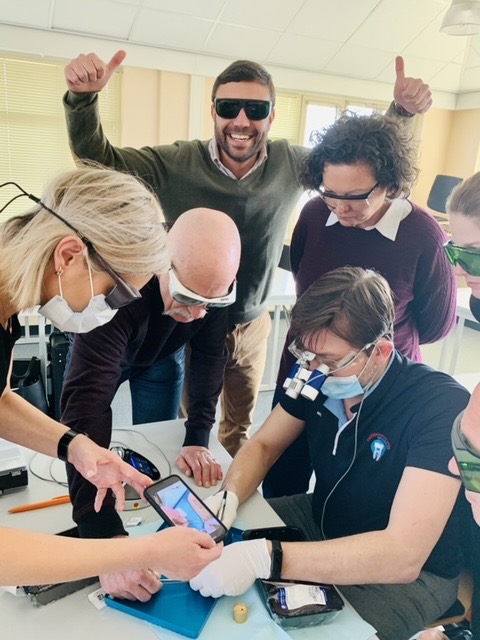 Relevant theories and application options pertaining to laser use in dentistry are taught for those wavelengths.
Participants obtain sound theoretical knowledge in lectures and seminars led by renowned, competent and experienced international scientists and practitioners. Skill-training sessions, exercises, practical applications, and hands-on practical along modules guide participants towards using lasers successfully and professionally in their own treatments.
Pathway to European Master Professional Degree
Pathway to Austrian Masters: when a participant successfully completes the 3 Modules of the "Laser Therapy in Dentistry" Mastership programme, she/he can continue to the "Master Professional in Lasers in Dentistry" from Sigmund Freud University Vienna (optional only, program awaiting internal release at SFU). The delegate will be exempt from 3 out of the total modules of the Master in Vienna as these modules would be completed during the Lasers in Dentistry Mastership program already.
Click here to visit the official Master programme website and learn more.
The course is divided into three educational blocks:
Depending on the country in which the program is offered, the first block can either be Laser Safety & Erbium Lasers OR Laser Safety & Diode Lasers.
Alternatively, also Laser Safety, Diode Lasers, and PBM Therapy masterships are available on request.
Combined Modules Basic physics, laser safety and Er:YAG-Lasers, Er,Cr:YSGG-Lasers (4 days)
Laser physics and laser safety (Laser Safety Officer certification)
Laser structure, function and handling – hands-on laser-tissue interaction
Theoretical background, clinical indications, skill training and demo treatments
Responsable usage of Erbium-Lasers and understanding of biophysical backgrouds (absorption and transmission in special tissue)
Accurate application of all relevant clinical indications of Erbium-Lasers
Hands-On Training and Patient Demonstrations

Module Diode Lasers (4 days)
Theoretical background, clinical indications, skill training and demo treatments
Responsable usage of Diode-Lasers and understanding of biophysical backgrouds (absorption and transmission in special tissue)
Accurate application of all relevant clinical indications of Diode-Lasers
Hands-On Training and Patient Demonstrations
Examination Module (2 days)
Written examination
Presentation of five clinical treatment cases
Graduation ceremony and gala dinner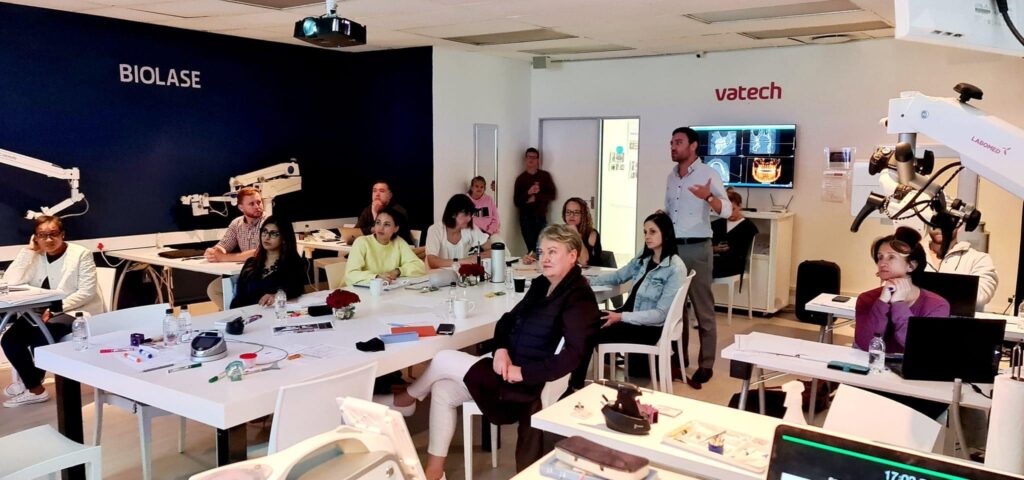 More Links