Feedback by Dr. Diana Constantinescu, Romania
"I have understood that being able to offer my patients painless and minimally-invasive treatments would make a huge difference in my day to day practice. Fallowing this idea, laser dentistry was the natural step to take and AALZ center in RWTH University was the place to learn about this technology. It is a place where the best academic knowledge meets dedicated and friendly people, where learning and sharing practical experiences go together.
I feel confident when performing treatments and the best reward and acknowledgement that I have made the right choice, remains in the smile and gratitude of my patients.
I will always remember the experience in Aachen with pride and a smile on my face!"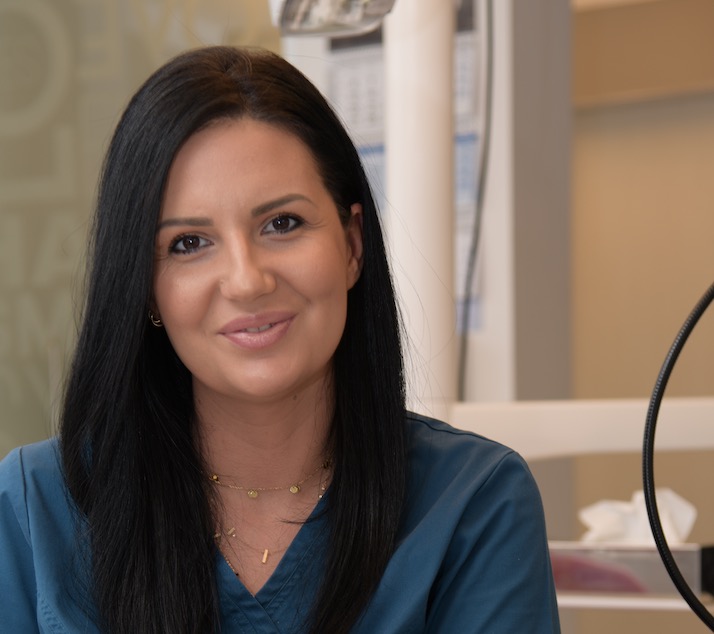 Feedback by Dr. Thys Pienaar, South Africa
Thank you for a wonderful time in Aachen.
It was a time of my life that I will never forget. My years with you were the most memorable and I will never forget that. You did not only teach me science only, but also about life. I deeply treasure the experience in my heart as there are not many times in life you experience that. I felt complete in Aachen and it was highly emotional for me to think that our class ended. I pray to God that one day I will be united with Aachen again.
Yours Sincerely
Thys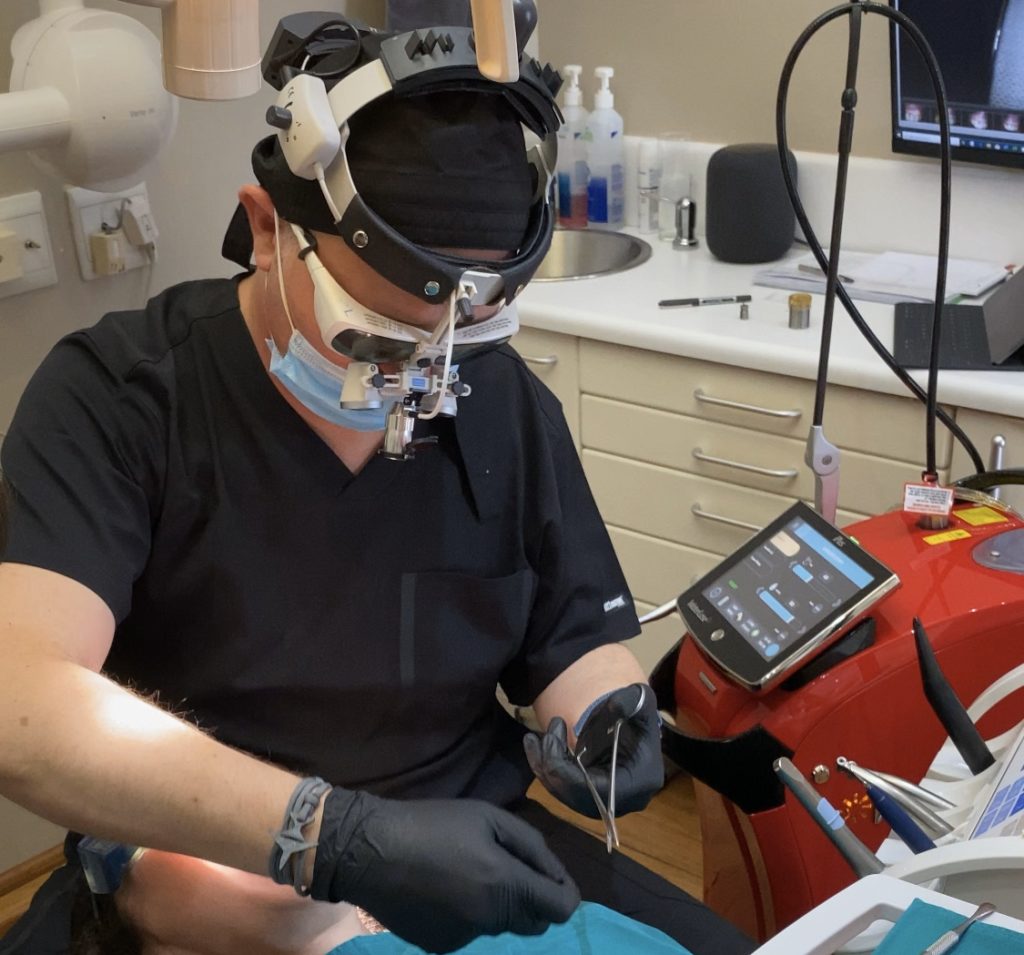 Feedback by Dr. Abdulrahman
Dear AALZ staff and Organiser, First of all it was a great pleasure and opportunity to meet you and been studied under your supervision. In the Mastership program i learned and know what is the Laser and how its work and how they made it.Before the course i did not believe- in at all, but now am thinking totally difference and am sure it will be the dentistry revolution . Lastly but not last i hope if it will be possible to do a study club like twice a year im sure so many of us they will join Thank you for the Great organization and hospitality . Sincerely Dr. Abdulrahman
Interview with Dr. Ilay Maden, United Kindom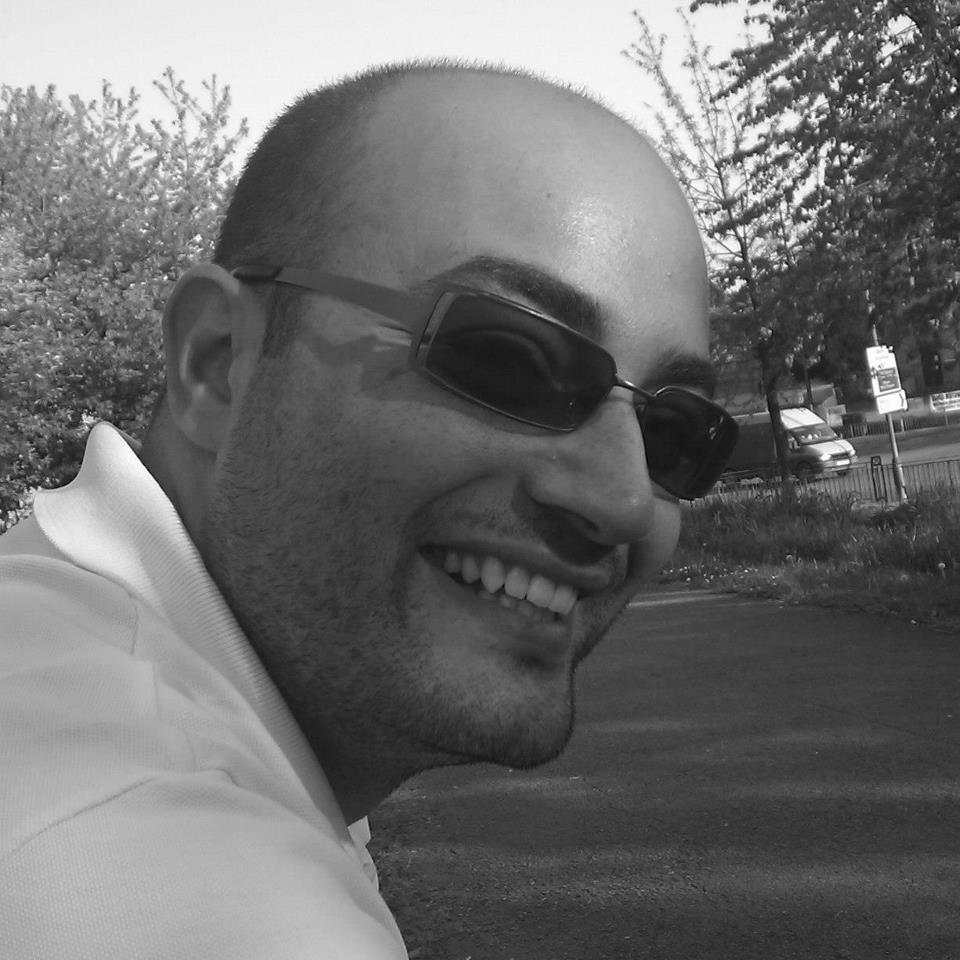 1. How was at your opinion the standard of this MSc program, if possible also in comparison with other offered master programs in the same field
– The standard of the MSc program was and still is the highest as the most important aspects were covered in the best way possible. The laser physics background was given by the physicists and the clinical parts were given by the most experienced professor in the field both in basic research and clinical tretaments and other valuable lecturers.
2. Which clinical advantage and/or effectiveness could you get after finishing this program
– The best advantage was being able to fully control the possible laser-tissue interactions to provide the best care for my patients. Avoidin inevitable harm when classical methods were used or getting better results when laser treatment was added as a supportive treatment to conventional interventions.
3. Is in your opinion the large physics part in the master program really so necessary and useful for your daily clinical practice?
-The physics part is the main key differentiating "the button pushers" and "laser dentists" as our mentor Prof Dr. Gutknecht mentions. Without the physics you only get an idea about lasers, but when you master the physics, you know what will happen when a certain laser is used on a certain tissue with certain parameters before you use it. This is what a dentist should know as we are used to it with our conventional methods. This does not mean it is easy, but it is worth the results.
4. How was quality of the team of lecturers ion the program at your opinion?
– The lecturers are of course the significant part of the program. They had mastered the topic, being able to explain with adequate examples and cases, always caring about the participants' understanding never getting tired. These are the signs of high quality.
5. How do you see the advantage to study together with colleagues coming from all over the world?
– One does not get a chance like that many times in a life time. It was fabulous to meet and make new long lasting friends from all over the world, getting to know different cultures and backgrounds while discussing different views to professional topics.
6. How important is it for you and your patients to use laser therapy, thinking in facts of minimal invasive, painless or pain minimizing, wound healing, superior results or less time consuming?
– Laser therapy is a routine for me, where absence of it does cause uneasiness. Minimizing discomfort and total treatment time is really crucial for the best patient confidence in the practice. Any patient who can compare conventional treatments and laser treatment always prefers laser for the next time. That speaks for itself. Helping a phobic patient for caries removal without injection, getting the patient rid of recurrent herpes lesions, removing a hemangioma on the lip, which the patient has been scared to remove surgically for years are just some examples of how unique laser treatments can be.
7. Which impact did this study have on your professional career, thinkings in terms of profession but also in terms of business?
– If a dentist provides laser treatments in many cases they are still unique in their area. Of course this is changing and owning a laser will be routine, but at the moment and near future laser treatments are one of the best ways to "make a difference" which is the key for good business. Investment return of the is almost guaranteed if it is studied in detail, bringin in more success.
Dr. Imneet Madan, Dubai, UAE, Alumna 2010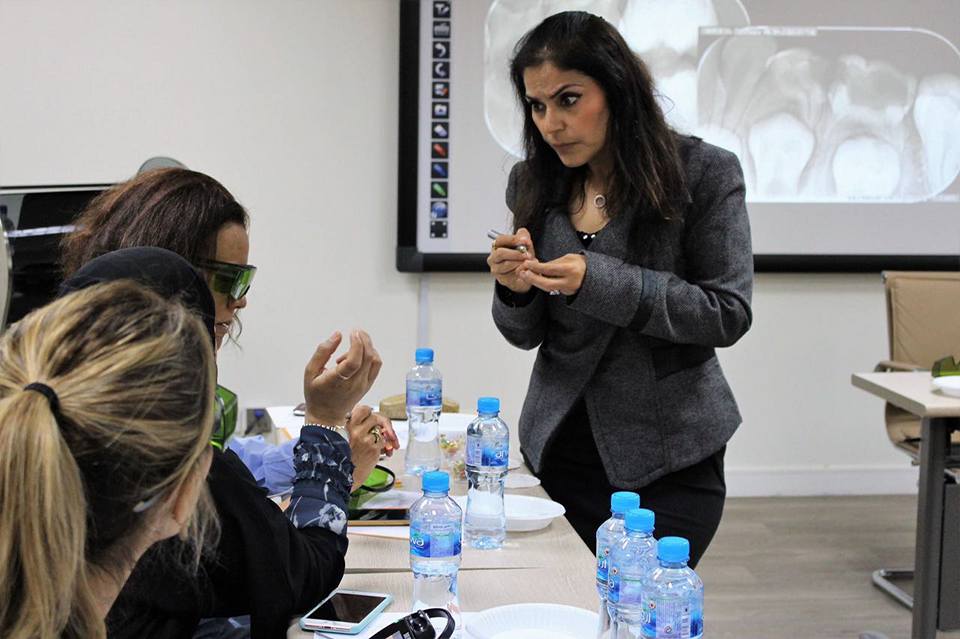 "When we pursue Excellence, success comes as a by-product". With this profound thought in mind, I enrolled at AALZ. During the whole tenure of MSc, the integrity, authenticity and effortful delivery of high end dentistry never failed to impress me. Physics was reintroduced in our lives not only as the science behind Lasers, but as an omnipotent and simple phenomenon which actually enhanced the interest in the subject. The Master of Science in Lasers in Dentistry Program at RWTH Aachen University has certainly added an exclusive edge to my Pediatric Dentistry practice in Dubai and introduced me to multiple new academic avenues.
Dr. Dimitris Strakas, Ph.D., M.Sc, Greece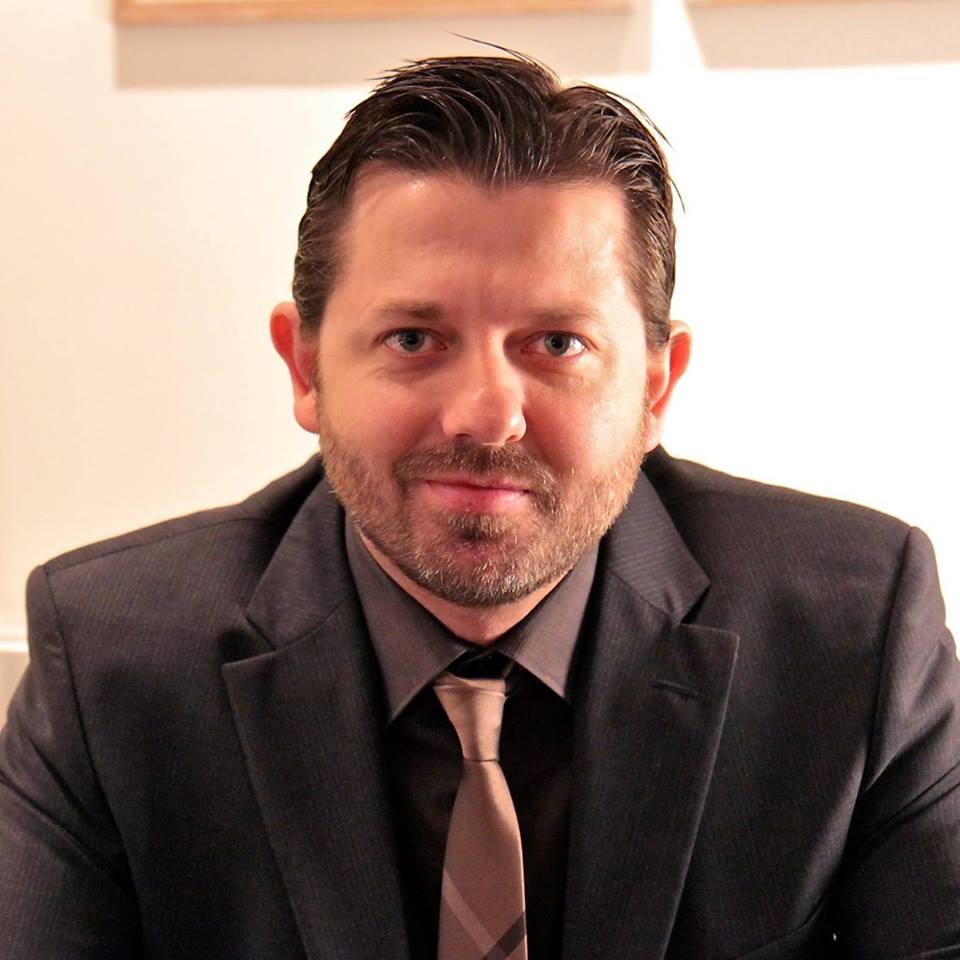 What are M.Sc. Lasers in Dentistry alumni doing now?
Dr. Dimitiris Strakas was born in in 1975 in Volos, Greece, and completed his dental studies at Aristotle University of Thessaloniki. Convinced of the benefits of laser dentistry he launched his own laser dental clinic in 2003. In order to widen his scope of expertise in this field, Dr Strakis enrolled in the M.Sc. Laser in Dentistry programme in 2004, graduating in 2006. In addition to numerous publications in international journals, he has gone on to translate three books on laser dentistry into Greek. Furthermore, he is now the President of the Greek Society for Laser Dentistry (GSLD), a board member of the World Federation of Laser Dentistry – European Division (WFLD-ED) and since 2009 the Scientific Director of AALZ Greece. In 2012 Dr. Strakas started his PhD studies in the Department of New Technology in Operative Dentistry at Aristotle University of Thessaloniki. He is since 2016 the WLFD European Division Chairman and will organize the 6th Congress of the WFLD – ED in 2017 in Thessaloniki.
It is almost ten years since Dr Strakas graduated from our M.Sc. programme and we were eager to hear his reflections on the course and how he has been able to put his studies to practical use in his private clinic:
Laser dentistry offers benefits in terms of being minimally invasive, painless or pain reducing and can be less time consuming. It can also lead to superior results and improved wound healing. How important is this for you and your patients?
DS: Laser therapy is one field that you just fall in love with. The new era in Dentistry is already here and who doesn't want to be part of it? Patients are always seeking out laser dentists and when you fully understand the capabilities of a laser system you can offer successful treatments to your patients. Light and water to prepare a cavity without anesthesia; or to disinfect a root canal; light to eliminate the pain of an aphthous ulcer; and many, many more options are not fantasy or magic anymore: It works!
How do you rate the standard of RWTH Aachen University's M.Sc. programme?
DS: First of all it is the first MSc programme in its field that is fully accredited by the European Union. The programme's quality could be felt in all aspects of the course and as a participant I was made to feel welcome and comfortable. Most importantly, as a student, I was motivated to live up to the high academic standards.
Which clinical advantages did you gain from attending this programme?
DS: Having a proper understanding of dental lasers systems, the different wavelengths and their indications changed the way I apply lasers in my work. It was like a fog curtain that was slowly lifted from my eyes, offering a clear view and success using laser treatments.
The Master programme includes a lot of physics. In your opinion was this both necessary and useful for your daily clinical practice?
DS: Although it initially surprised me, I am now confident that the physics behind laser dentistry and the proper principles taught during this programme differentiate it positively from other courses. Instead of the typical, vague overview, state-of-the-art knowledge was offered.
How do you view the quality of the team of international lecturers in the programme?
DS: The lecturing team was one of the best I have met throughout any of my studies. We are talking about top lecturers from around the world: Comprehensive, hard-working and, most importantly, accessible to the participants. With Prof. Norbert Gutknecht as a Program Director, an amazing teacher by all means, one cannot find anyone better than this in laser dentistry education, globally.
What were the advantages of studying together with colleagues from across the world?
DS: This was the best experience: Working together, discussing, socializing and having fun. Making new friends from around the world during your study is simply fascinating.
What impact did this study programme have on your professional career, thinking in both professional and business terms?
DS: If you want to be considered as a modern and up-to-date dentist, then laser dentistry is, for sure, an important tool. Successful treatments bring more patients through your door and you are always confident that you can offer the best treatment options to them. Buying a laser system is an easy step. But as I see it in retrospect, my best decision was to educate myself properly by enrolling on this MSc program. And I am happy I did it!