Schedules & Dates
The latest schedules and dates are available in your ILIAS e-learning account.
Program Number

Schedule

EN2020

(RWTH Aachen University program, legacy information)

EN2022

(SFU Sigmund Freud University, Vienna, Austria)*

*awaiting internal release at SFU

Start date: 3rd October 2022
Application form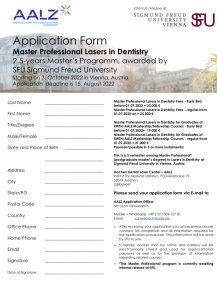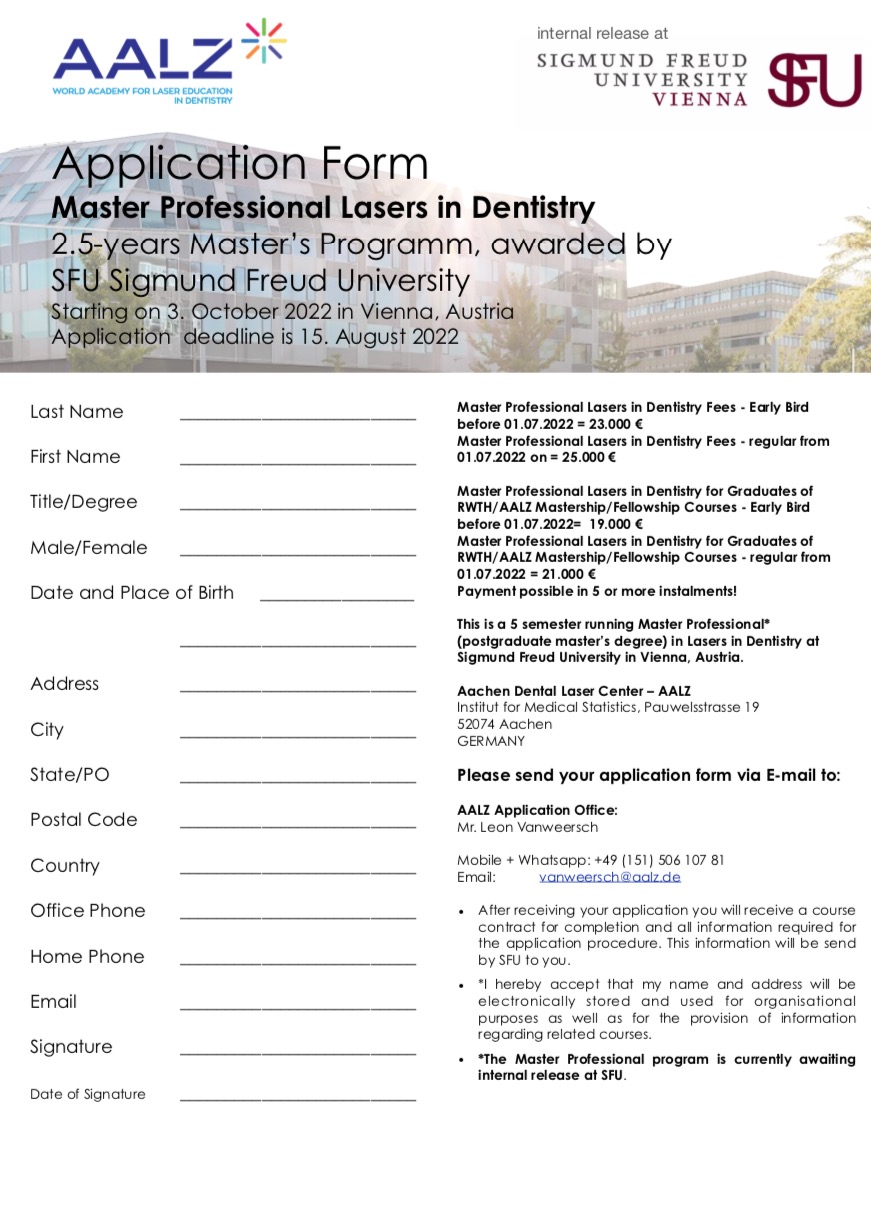 Applying for a seat in the program
Contact Mr. Leon Vanweersch, academic coordinator of AALZ for any request or question concerning AALZ Master or Mastership education. Contact:
WhatsApp +4915150610781
Email: vanweersch@aalz.de or leon.vanweersch@med.sfu.ac.at
Special savings and conditions apply for all AALZ mastership graduates.