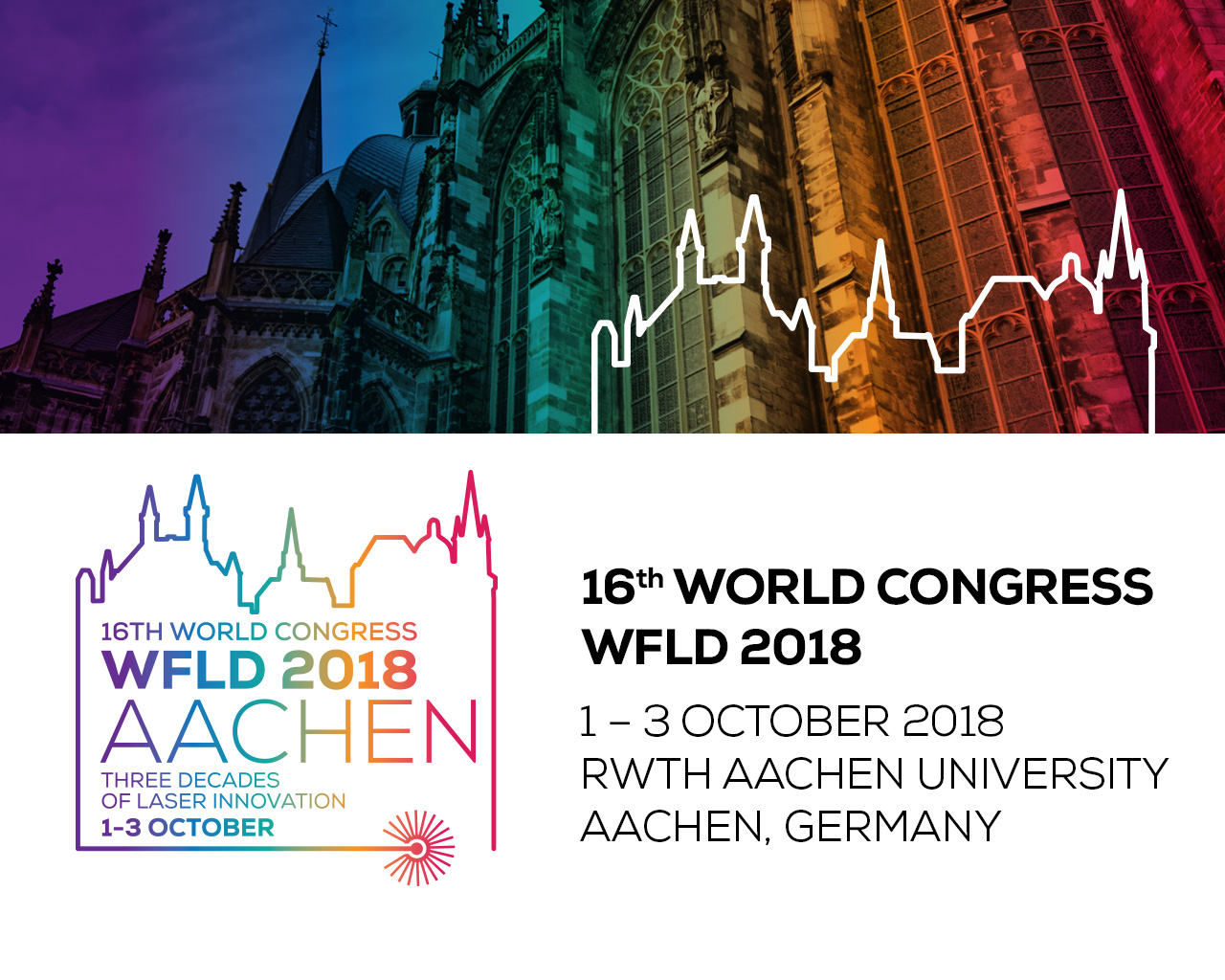 Dear friends, dear colleagues, honourable dentists from around the world,
It is a great pleasure and privilege for me to welcome you to our joined world congress of laser dentistry here in Aachen. This celebration of the 30th anniversary of the establishment of the ISLD (International Society for Laser Dentistry) in 1988 in Tokyo here in Aachen, is a very big honour and challenge for us. Especially because of the fact that I started already 2 years after the foundation of ISLD with a dental laser center at RWTH Aachen University, focussing on basic and preclinical research, education, as well as the development of laser integrated treatment concepts.
It is also a great joy for me to inform you that we could appoint Prof. Lynn Powell, one of the founding members and former president of ISLD, to be the scientific chairman of this upcoming congress. He has shown his dedication for laser dentistry over a period of more then 30 years, and still today we are supported by his input in this special field of dentistry.
It is my intention to make this congress a turning point in the setup and structure of executing such congresses. This congress will integrate science and practical experience on different levels of presentations and demonstrations, like high ranked international keynote speakers, on stage life patient demonstrations, interactive digital poster presentations, oral presentations combined with clinical relevant skill training, short presentations of latest research findings, outstanding clinical case presentations, rotating company supporting workshops, and last but not least gaining continuous education certificates.
I cordially invite also all dental laser companies to take this opportunity to present and demonstrate their products during this special anniversary world congress!
For many laser dentists worldwide this congress will be "coming back home to Aachen", to the RWTH Aachen University Hospital, where this congress will be executed. Aachen, the founding city of the German nation in the year 800, the city of Charlemagne in the heart of Europe, which will surprise you with his historical charm. Let it captivate you!
I am counting on all DGL and WALED members, being the hosting organizations, to support me and my organizing team not only with your presence, but also with your active participation and promotion of this congress. Of course I am already exited to greet and welcome also laser users from all the different countries around the world, as well as colleagues who are interested in this innovative and exiting technology.
Norbert Gutknecht
Organizing Chairman