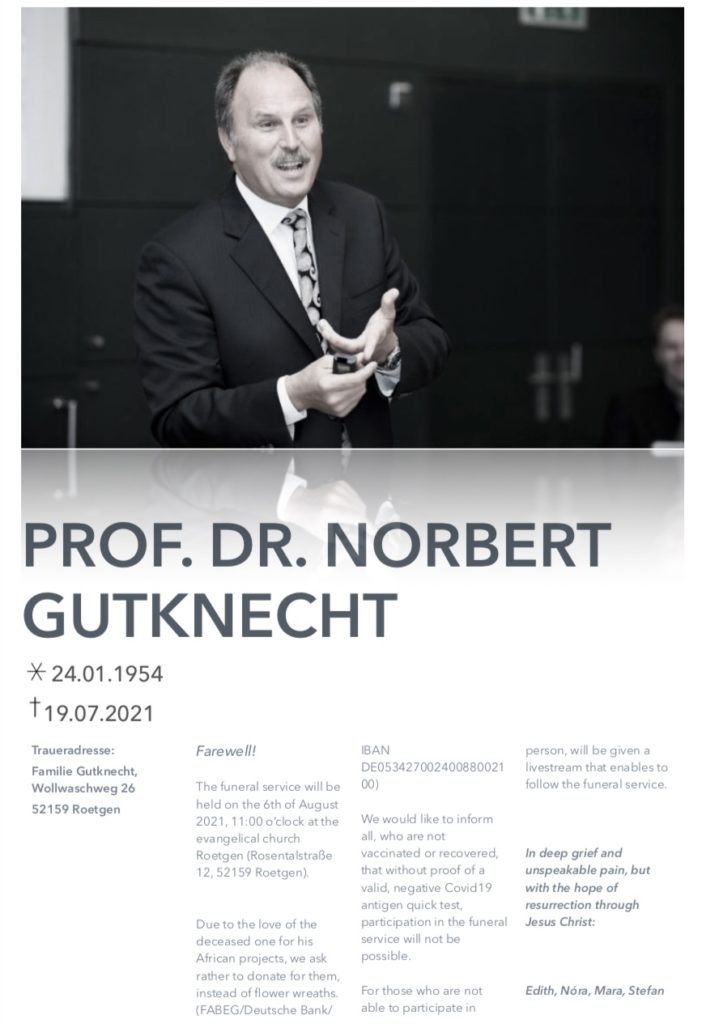 Farewell!
The funeral service will be held on the 6th of August 2021, 11:00 o'clock at the evangelical church Roetgen (Rosentalstraße 12, 52159 Roetgen).
Due to the love of the deceased one for his African projects, we ask rather to donate for them, instead of flower wreaths. (FABEG/Deutsche Bank/IBAN DE053427002400880021 00)
We would like to inform all, who are not vaccinated or recovered, that without proof of a valid, negative Covid19 antigen quick test, participation in the funeral service will not be possible.
For those who are not able to participate in person, will be given a livestream that enables to follow the funeral service.
In deep grief and unspeakable pain, but with the hope of resurrection through Jesus Christ:
Edith, Nóra, Mara, Stefan