Dear AALZ – WALED members, dear friends,
I would like to inform you today detailed about the upcoming 5th International WALED (World Academy of Laser Education in Dentistry) Congress and the 6th WFLD European Division Congress from 21-23 September 2017 in Thessaloniki.
This 5th WALED Congress will be held on Thursday 21 September in the Makedonia Palace Hotel in Thessaloniki, and this congress is, as you all know only open for all AALZ and RWTH Aachen University Master and Mastership/Fellowship graduates and students. Our graduates will give the presentations and lectures (Call for papers still open till end June) and we will this year focus on very special cases with lasers, wherein I ask from all of you your support by presenting your most amazing or also most worse case you ever did with laser therapy! Of course we will ensure a full board catering during this day. On Thursday 21 September evening after our congress we will organize a very promising GET-TOGETHER party in the beach bar of the Makedonia Hotel – presence is duty!
The 6th WFLD-ED Congress – under the chairmanship of our academic co-worker and WALED friend DIMITRIS STRAKAS will be held from 22-23 September (Friday- Saturday) 2017 in the same MAKEDONIA PALACE HOTEL. Of course we expect that a big amount of you will also present their scientific studies or master thesis during this congress. There will be a very large dental exhibition in the congress hotel, and the catering (full board) will be also in this area, like last year in Berlin.
The WFLD-ED dinner party will be on Saturday 23 September. The fees for both events are already included in the congress fees package, like the last 3 years. The party was last year in Munich in the party tram a remarkable night, for which I have to thank again everyone of you, and I am sure it will be this year again fun in Thessaloniki!

The fees for the whole event, including the full catering during the 3 congress days, the Get Together on Thursday 21, and the dinner party on Saturday 23 September are again arranged as special package per participant for only 350€ all-inclusive when you register before 1 June, and 380€ all-inclusive when registration is done after 1 June! We managed again not to upgrade the congress fees package, but you can only select this complete package! I think this is really a very low prized event and we have to support also our friend Dimitris Strakas by participating! Like the last year you can book for your partner the diner events by registration.
You can book the hotel directly via the WFLD-ED website for this congress:
http://www.wfld-thessaloniki2017.com
You just scroll down on the welcome website and you find automatically the hotel registration.
Of course you are free to select the hotel of your choice (booking.com, etc), as Thessaloniki has lots of hotels in all different categories.
We count on you to be present in the congresses, to see again your "old" classmates and to meet new faces of our alumni network, so put it right now in your calendar and register soonest, also because of the hotel situation. Thessaloniki is the most amazing city in Greece and a very nice touristic venue. You will for sure like the amazing cafes, restaurants, boulevard, etc.
Your country representative will also contact you and I am anytime ready to support you in all your needs.
Looking forward to welcome you this time in beautiful Thessaloniki.
Leon Vanweersch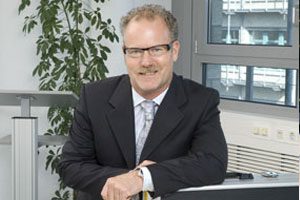 Organizing congress manager
Download the WALED conference program