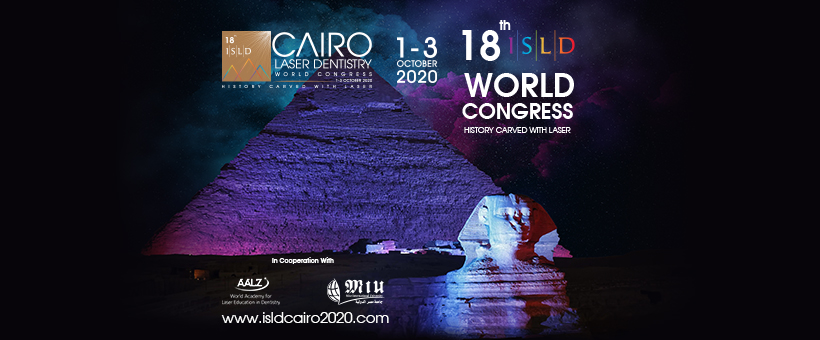 Dear WALED members around the world,
The next WALED meeting will take place on the first day of the ISLD world congress in Cairo next year. It will be for all of us a great opportunity that we can execute our own International WALED meeting during and even on the first day of the general congress.
Keeping our promise of "lifelong learning" very serious, we will also this time update your knowledge by the lecture of Marcia Marques, which will give you the "state of the art" in biophotomodulation and LLLT with an overview of latest research and knowledge in this more and more important discipline of laser therapy.
Another yearly continuing part of the WALED congress day is your update in physics, which we this year will do during a physics quiz event, wherein we will have different teams (countries) competing with each other's, under the supreme leadership of our quiz master Rene Franzen.
As always, several fresh MSc and Mastership graduates will present their master thesis results, and/or interesting clinical cases. For this part you can now register and send your abstract to me. You will find the call for abstracts below.
Beside the scientific input, the social part of our WALED events plays a major role in the decision to participate, but it will be also very important to support our WALED member Youssef Sedky – being Organizing Chairman of the ISLD congress – by active participating in the WALED and in the ISLD congress next year. We are already working to make the WALED night on the first evening of the congress as unforgettable as always, and I am sure that we find together with Youssef the right location to make it happen.
A last idea which I am working out these days is, that several of you are asking whether we would go for some holidays in the days after the congress in one of the areas of Egypt. We try to get a group price for one of the holiday resorts, and I will come back to you with more information soon under the name "WALED holiday resort"!
Rest me to wish you all already now some peaceful festive days and a very successful start in the next year 2020, by hoping that you all will be present in Cairo next year
Looking forward to see you soon,
Leon
Documents for download